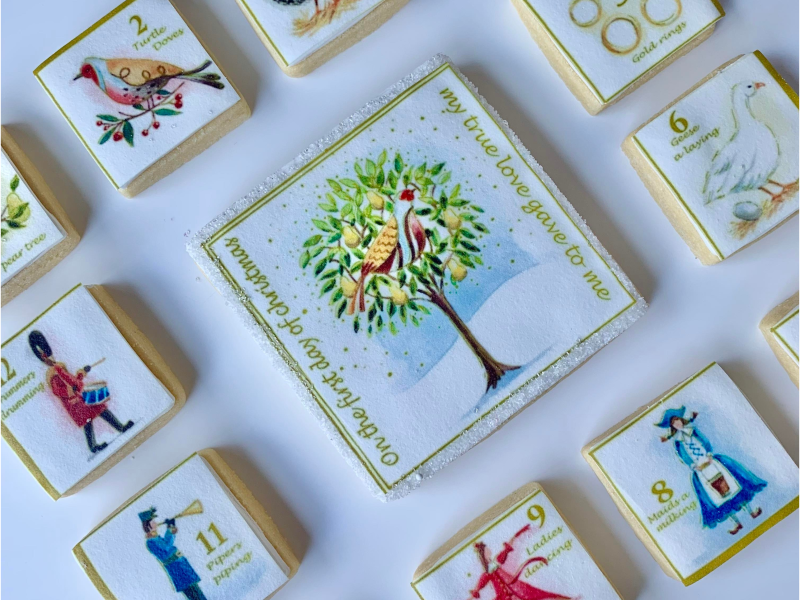 The 12 Days of Christmas
Celebrating the Twelve Days with a gift is about representing a wish for a corresponding month of the new year in Christian theology.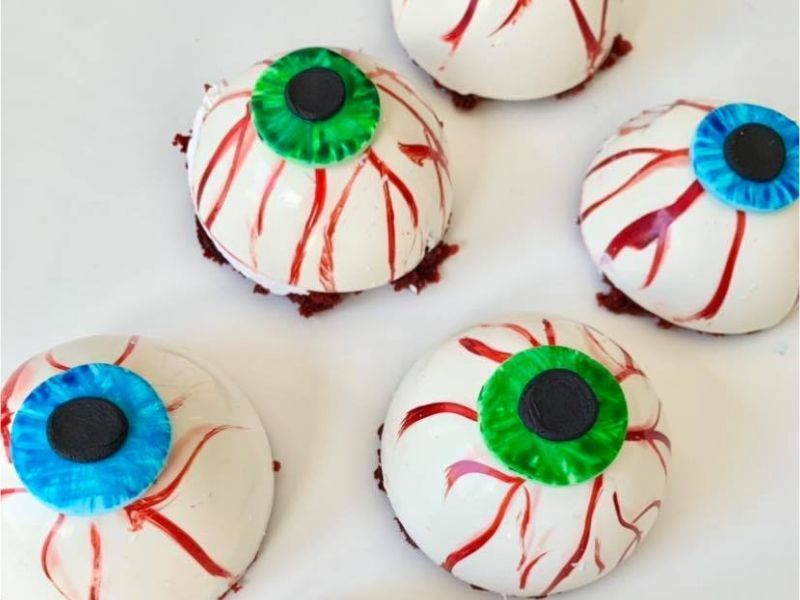 Halloween Treats
Halloween is a holiday celebrated each year on October 31.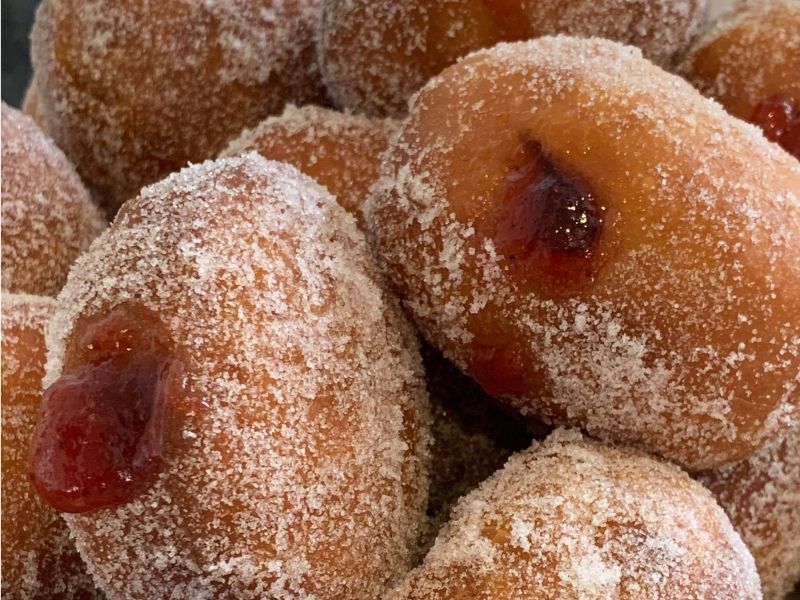 So What's The Story With Bombolone
They are every kid's dream and any adult's guilty pleasure.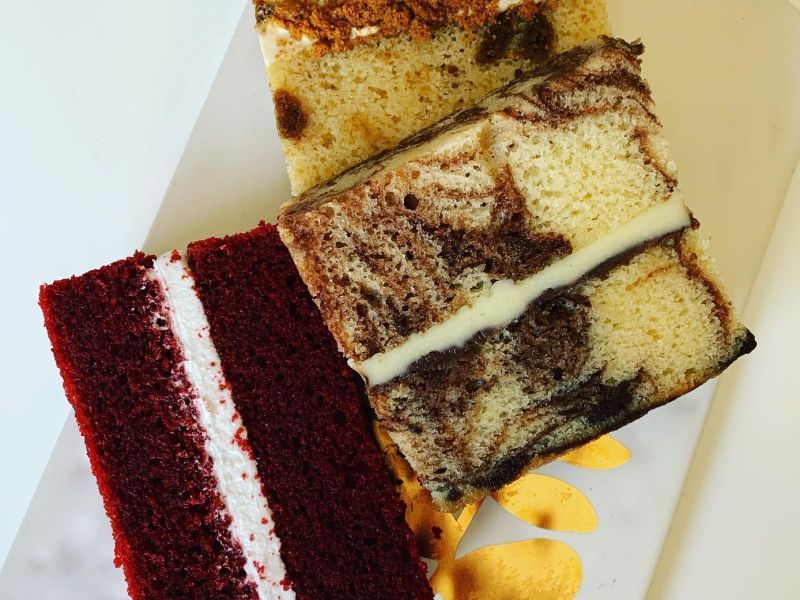 Just Because Tasting Boxes
Surprise someone with our Just Because tasting boxes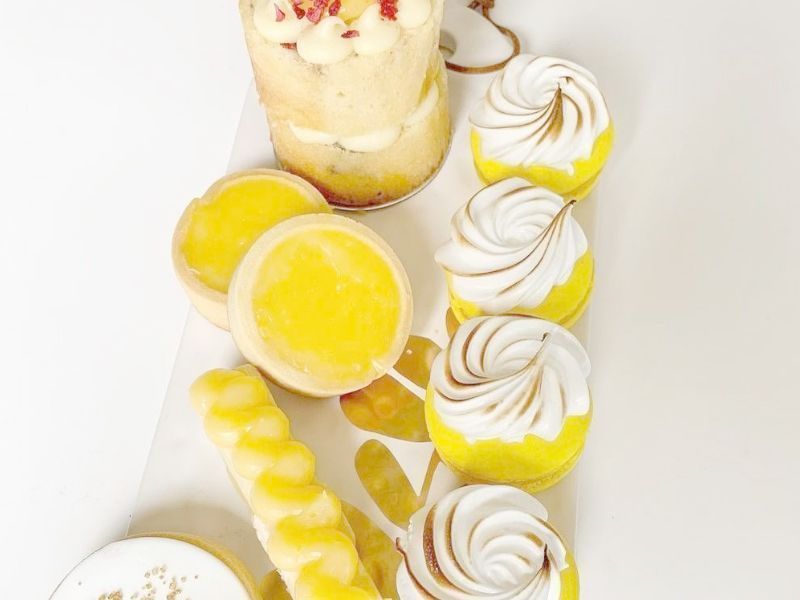 Laura's Week End Specials
We have reserved a space to let you know when we have special treats valid only for sale at the end of the week.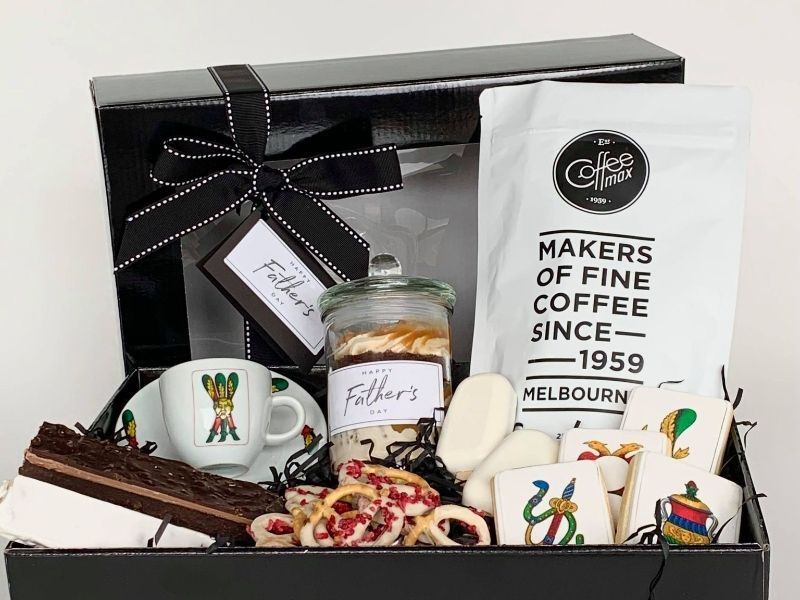 Father's Day Classic Treats & More
Father's Day is approaching – how are you planning to surprise the most important fathers and father figures in your life?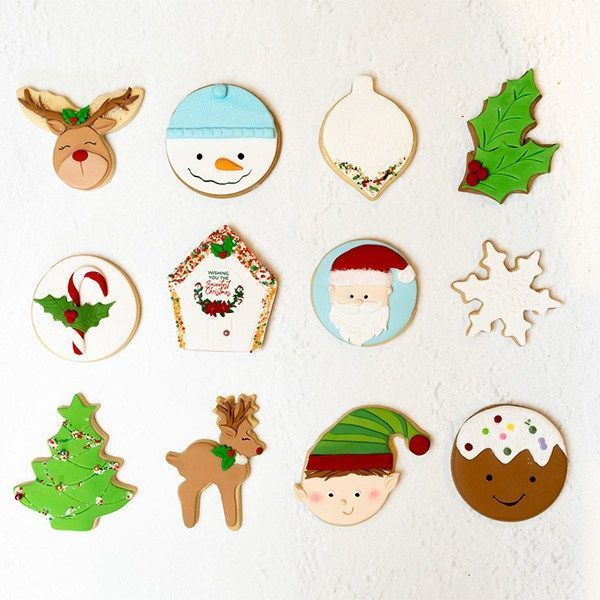 12 Novelty Individually Wrapped Cookies
12 vanilla novelty cookies individually wrapped as a set design.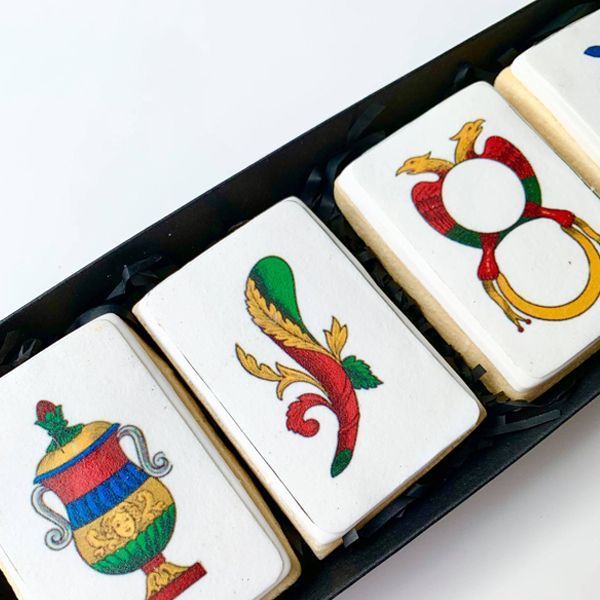 Italian Cookie Cards
Forget Poker, we play Scopa ! These classic Italian Cards are always fun. Take a trip down memory lane with your Papa, I know I did.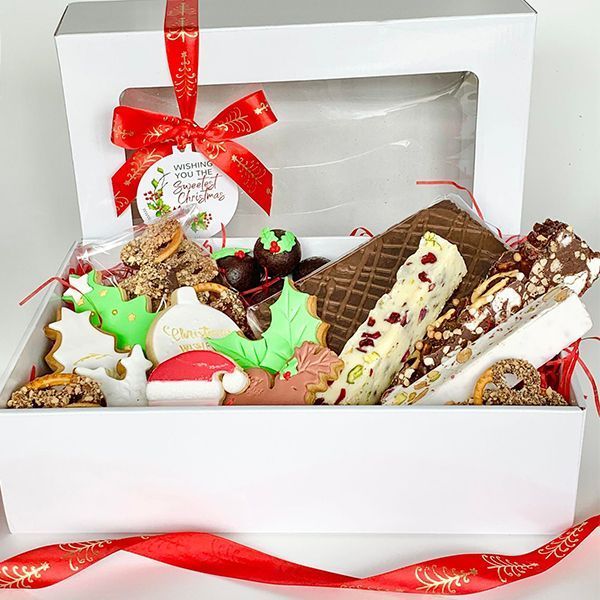 Christmas Gift Box
If fruit cake and plum pudding chocolates are not for you, then this box of delicious treats inspired by chocolates is!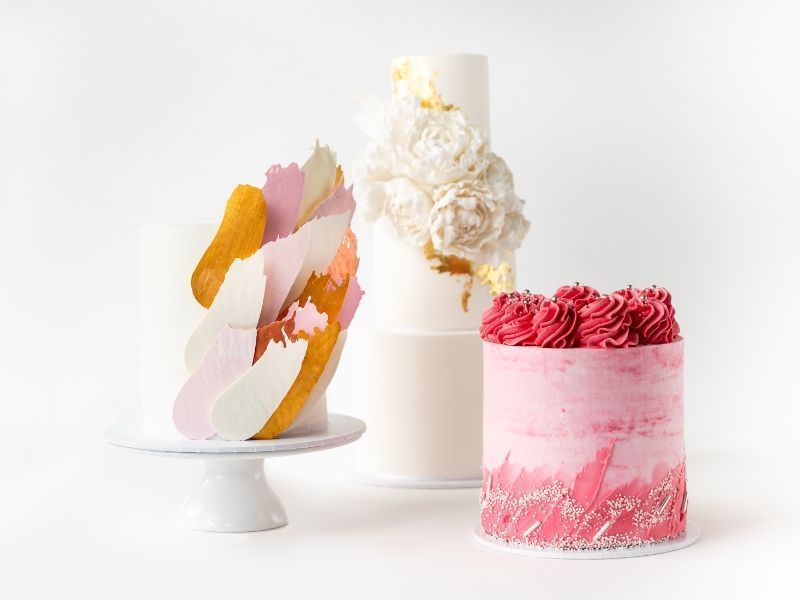 Celebrating birthdays, milestones, weddings and religious events. All have one thing in common... creating wonderful moments and cake !
Request a Quote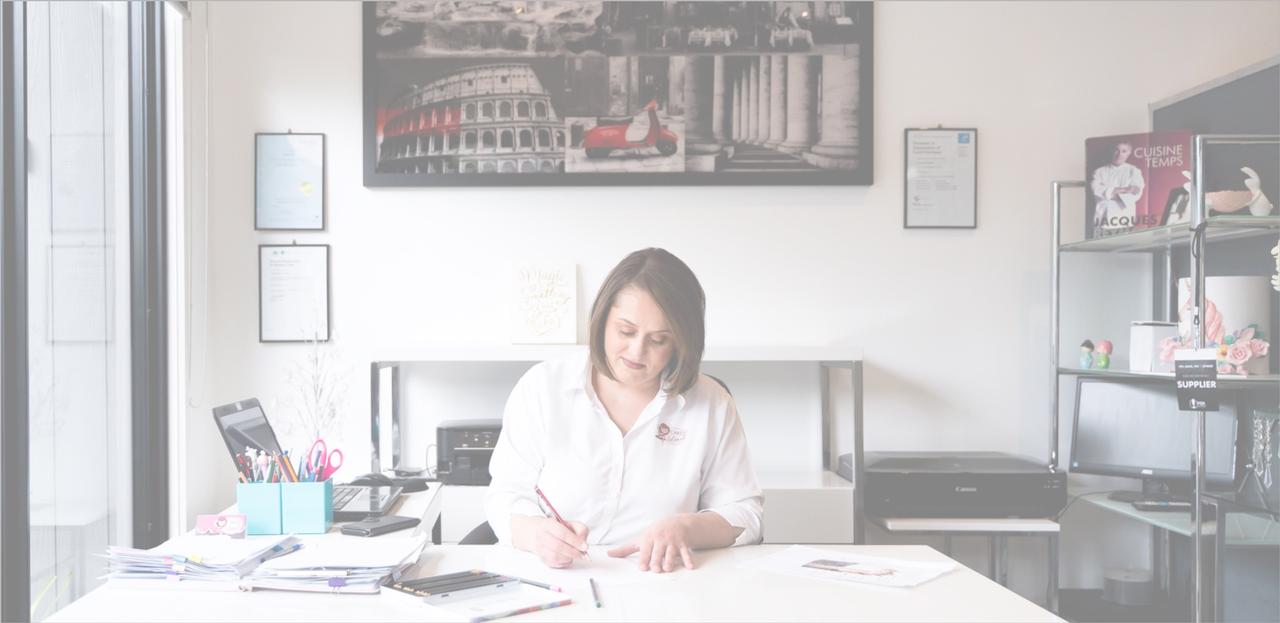 Once an approx price has been established and date availability has been confirmed a consultation can be scheduled. Time of consultation is 30 min.
Book Appointment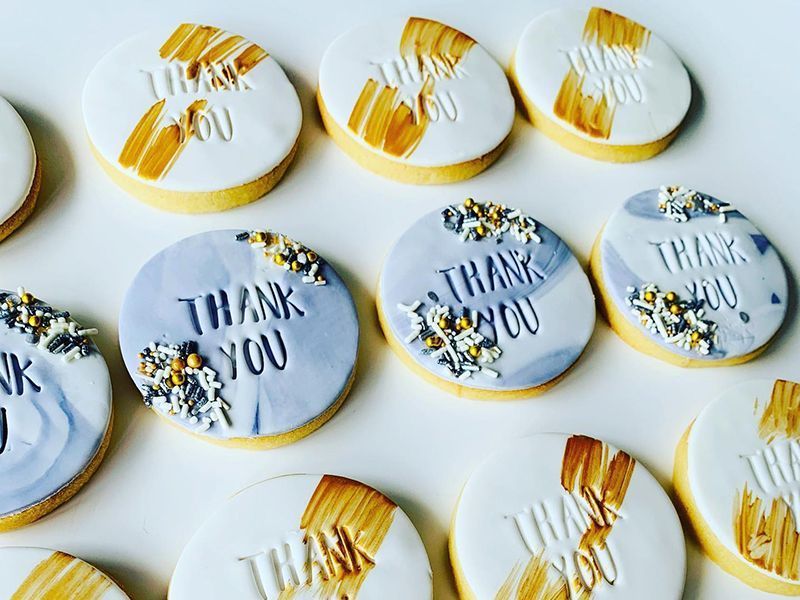 We also offer customise corporate gifts for all types of businesses all year round.
Browse Ideas
What We Would Like You To Know
Below you'll find answers to some common questions. Every order is little different though, so don't hesitate to reach out with anything else you might be wondering.
What are your business hours?

Our office business hours differ from our baking hours. Office hours are from 9am - 3pm. I am busy creating during baking hours and am not always on social media. Messages can be missed, so therefore all orders and communications are via website system. Emails and website orders are replied to within 24 hours by our office.

Can I request a delivery time?

We often get asked about requesting delivery times. The reason you cannot request this is that delivery times are set due to scheduling and location. Please ensure someone is home to accept the delivery. If you are not home, the order will be left at the door.

Do I have to order cakes strictly from your website ?

Please do not direct message us on social media for you orders with Cakes By Laura. You will need to go to https://cakesbylaura.com.au/shop-now or https://cakesbylaura.com.au/contact-us/ if you would like to request a quote for a custom cake order.

Do you do tastings?

Yes, tasting cakes are baked to order, one week notice is required for these. Sample boxes can be arranged with 3 - 6 flavours. Please contact us for prices.

Can I make an appointment to order a cake ?

Once an approx price has been established and date availability has been confirmed a consultation can be scheduled. Time of consultation is 30 min.

Do you deliver ?

We can deliver your cake, delivery fee is calculated on the distance travelled. If your cake requires assembly on site, this cost will be factored in.

How do I store the cake ?

Our fondant cakes have been shelf life tested at an accredited food laboratory.
Cakes are best stored at ambient/room temperature 23c.
In the warmer weather store cakes near air conditioning to keep cool.
Fondant cakes are not stored in the fridge, as this will ruin the fondant once taken out. Store in a cool place away from heat and direct sunlight.
Cut with a knife dipped in hot water for a clean cut.

What is a coffee and dessert portion?

A coffee portion is 2.5 cm x 2.5 cm x height of the cake, typically known as a finger slice. Dessert portion 2.5 cm x 5 cm x the height of the cake. Our cake height is approx 6 inches.

I'm not sure what size cake I need ?

Cake sizes are calculated on an industry standard to ensure you have enough cake. If you have a main dessert as part of your menu, then a coffee serve is required. If you have no other desserts or sweets offered a main portion is required. If a dessert table is being arranged a coffee portion is required as your guests may enjoy other treats as well. This is a guide as to how cake is serve and calculated, however if you prefer to have left over cake, serve a larger portion or would like the cake to be all eaten by the end of your event please let us know so cake sizes can be adjusted. We are not responsible for the cutting of cake at your venue