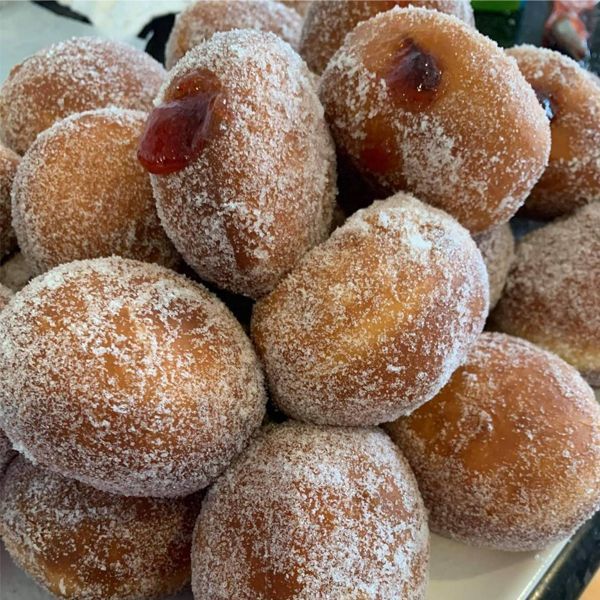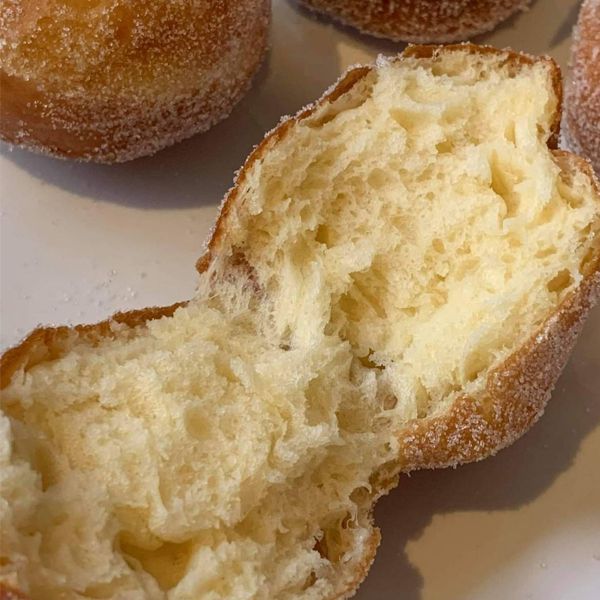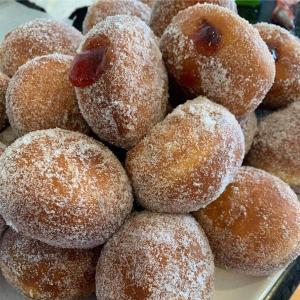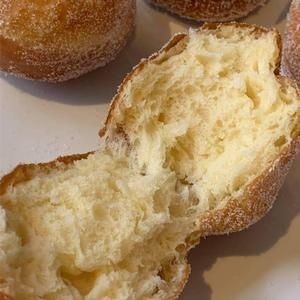 Bombolone AKA Donuts
SOLD OUT
When something is made from scratch, with patience and with love from the heart, it doesn't get any better than this. Our Bombolone more commonly know as donuts.
Filled with strawberry jam, nutella and just as they are so that you can add your favourite toppings.
Cheer up a friend, surprise your family, send to someone to let them know your are thinking of them or just enjoy. The best mail is sweet mail !
Delivered to your door on Saturday 18th September
Special note about assorted box only.
Assorted Box of 12
6x Plain
2 x Jam
2 x Nutella
2 x Vanilla Custard
**Price includes free delivery for all**
Last order Friday 17th 5pm
Category :
Laura's Weekend Specials
Delivery of your goodies
Please note fees apply based on distance which is calculated at the time of your order and checkout.
Up to 5 km $10
6- 15km additional $25
16- 25km additional $35
We only deliver in Melbourne Metro. More than 25kms please select Pick up or contact us.

If Picking up your goodies the above pricing options do not apply.

Pick up Times
Please note that final dates and times confirmed for pick up after order is made, cannot be changed. There are many reasons for this and we hope that customers understand we always do our best to ensure a smooth operation from ordering to baking and decorating, packaging to pick up.
Monday to Friday 9:30am – 1:00pm
Saturday 9:00am - 10:00am
All deliveries times will be confirmed the week of your event we will contact you via text.
Custom Orders
Please use our request a quote button on the top right of the page for a quote and finalisation of items
Disclaimer
Products may contain traces of nuts, seed, allergens.
Items like ribbons may vary depending on availability.
*Cakes By Laura is no longer responsible for cakes or any damages that may occur during transit once they leave the studio.

Click here to view our general Terms & Conditions
Can I order via Direct Message on Social Media?
Can I just pop in and buy cakes or cookies?
When requesting availability of a date/time what does it mean?
How to order gift boxes or sweets by mail ?
What are your business hours?
Can i request a delivery times
Can I request a delivery time?
Do I have to order cakes strictly from your website ?
Can I make an appointment to order a cake ?
How do I store the cake ?
What is a coffee and dessert portion?
I'm not sure what size cake I need ?
How long can I keep the cake after my event ?
Can I have a different flavour for each tier ?
Can I buy your hand made figurines ?
Do you organise custom toppers ?
I would like fresh flowers on my cake, do you organise these?
Do you arrange dessert tables ?
Can you do gluten or nut free cakes, one of my guests has an allergy ?
Can I get my deposit back if I need to cancel.